I've recently fallen in love with blood oranges. My favorite vendor at the local farmers' market (Rojas Family Farms) has amazing blood oranges that I cannot resist, I buy there week after week. I decided to include them in my next juice. I did, and I made a great recipe that I'd like to share with you.
Ingredients for Blood Kale Juice (1 serving):
2 blood oranges
2 carrots
1 bunch of kale (I use curly kale)
1 apple
1 lemon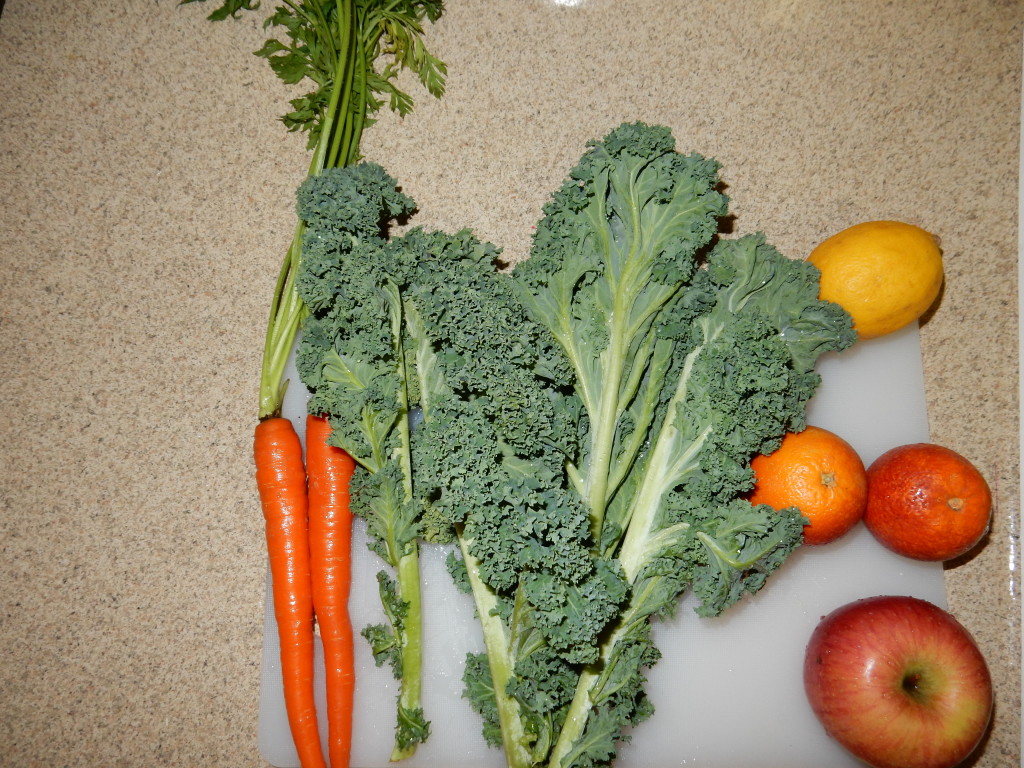 All you do is put these bad boys into the juicer of your choice. It comes out really delicious. I made it using the Omega NC800 HDS
which does a great job at keeping all the nutrients in the juice. Here is the beut next to all the ingredients peeled and chopped: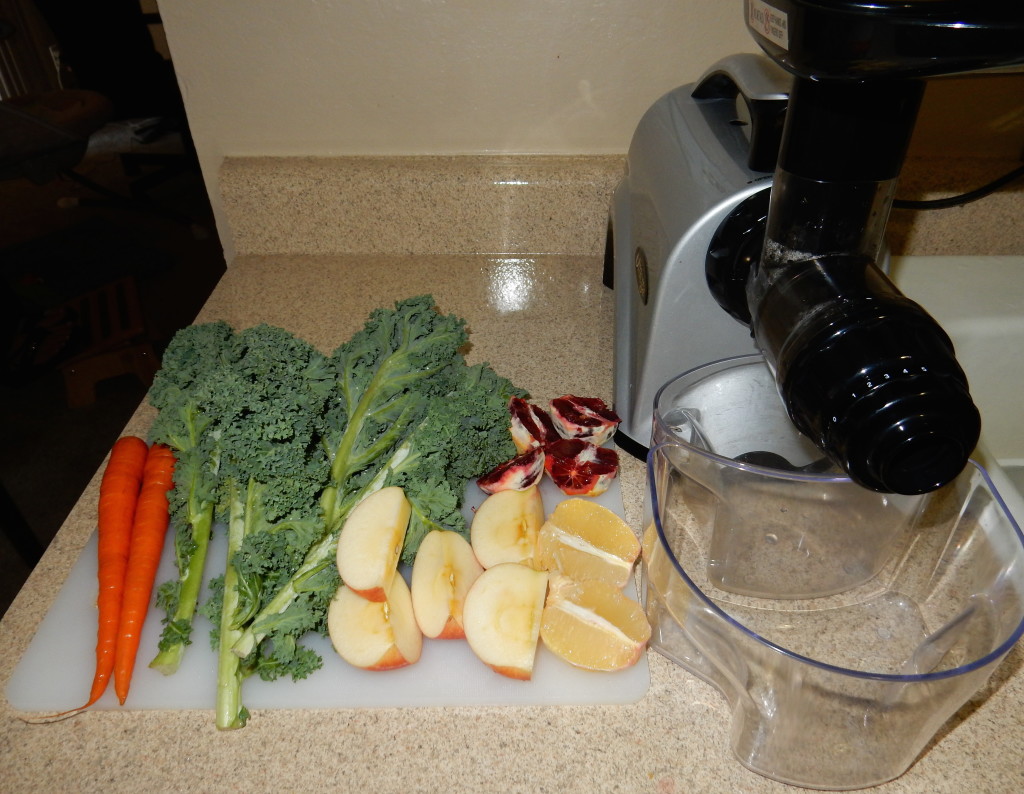 The idea to use the blood oranges in a juice came quickly and the recipe will last with it's amazing taste. Wow is it is amazing. If you don't have access to blood oranges, they can be replaced with regular navel oranges or whatever type you'd like, you'd be missing out but it's better than nothing!
When my mom came over from Miami, she took a blood orange out of my store of fruits and when she opened it she said "Papi! Esta naranja esta roja!" (Sweetie! This orange is red!) she had never seen such a fruit in her life. Where she grew up in Venezuela she never came across or in Miami where she lives now she hasn't either. Her initial reaction was pretty hilarious but afterward she told me how much she loved them. This made me realize that many people have never tried the fabulous fruit.
Make the juice and let me know what you think. It's really worth it. I also advise that you make at least 2 servings and share with a loved one. My wife was rave about the juice. The other alternative is to get a citrus juicer and make blood orange juice with no veggies; it's not as healthy but has an even better taste.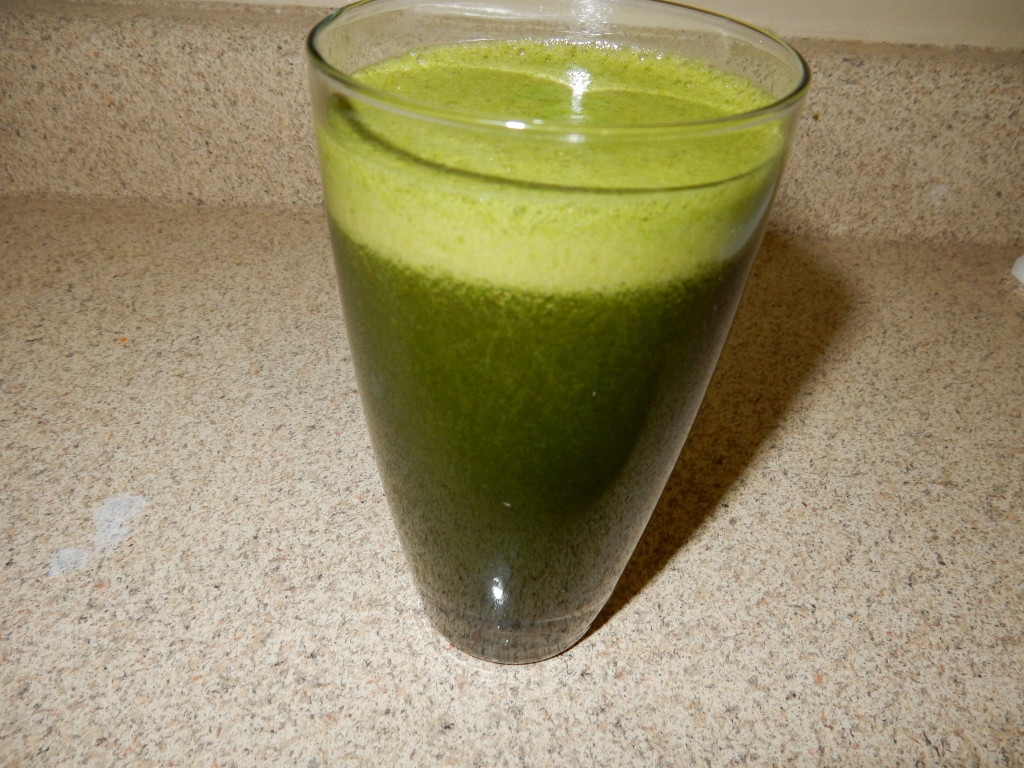 Don't own a juicer yet? No worries, check out my guide to getting your first juicer or contact me directly with any questions you have on how to pick the right juicer for you.